Introduction
Are you worried about how to register as a woman-owned small business in the USA? Don't worry, this article will sort out your problem. To provide more opportunities for women entrepreneurs, WOSB (woman-owned small business) was established.
According to the United States census, about 10 million women-owned businesses are there in the United States. Approximately, it will set about 36 percent of the nation's firms. As we know, to start any business you will have certain questions that need to be answered and many hurdles you may come across. Nevertheless, you will have freedom when you are the boss, choosing your co-workers, and also working on your dreams that may make your faith 100% worth it.
To succeed as a woman-owned small business, you just need to have a strong vision and a drive to succeed. If you're interested in transforming your sensibilities into high profits, you need to learn about how to register as a woman-owned small business, soon.
What will qualify you as a Woman-Owned Small Business?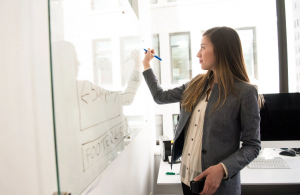 Before we look at it, let us determine how the US government qualifies as a woman-owned small business (WOSB). To be certified, your business should:
Certify as a small business: For qualifying as a small business, your business must and should follow the guidelines or instructions laid out by the NICS or National Industry Classification System. More often, small businesses will run with 500 employees, sometimes below 500. Nevertheless, the certifications and qualifications are different from one industry to the other. If you are not sure about whether your business will qualify or not, then you can approach the local Small Business Association or SBA office to get more information regarding this.
Must be owned by women, about 51 percent: Women can manage the company's activities actively and take up all the routine (day–to–day) activities. Besides, in the office, the highest position should be occupied by women. Also, the Law requires that these women should be citizens of the United States.
What are the benefits that are associated with the Certified Woman-Owned Business?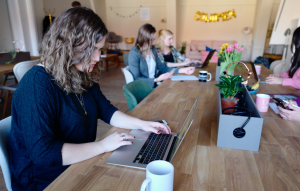 If your business is legally recognized as a Woman-Owned Small Business, then it comes with huge benefits. To start a business you must need help to get off the ground, this might be advertising, business loans, or any government aid. If you are certified as a WOSB then this can drive up your business, just because most of the organizations, government agencies, and corporations are galvanized to work with the WOSB. These incentives are referred to as Supplier Diversity Goals, also encourage or uplift the businesses to work with minorities, including women. Meanwhile, this Supplier Diversity has breathed since the 1960s, and WOSB continues to grow more that is essential to the United States economy every year. In reality, the government of the United States will direct about 5 percent of all federal contracts to the WOMB. This approximately equates to18 a billion dollars. Being certified as a WOSB will improve your financial status, which is very advantageous for any kind of small business.
The Difference between a WOSB and a WBE
Women-Owned Small Business (WOSB) and Women Business Enterprise (WBE) are seen to be quite similar, in fact, these two are different from each other. WBE's were certified with Women's Business Enterprise National Council and recognized in the private sector by most of the companies, however, a WOSB is fundamental for federal work. Some of the municipalities would prefer or accept the WBEs but must be contacted to estimate the specific qualifications. Being WBE certified may connect you to the network of about 10,000 other businesses in private – enterprises, producing sales, services, and co-partnership opportunities.
The Difference between a WOSB and an EDWOSB
Economically Disadvantaged Woman Owned Small Business or EDWOSB is a type of WOSB. In order to get qualified as an EDWOSB, you need to fulfill all the criteria of the WOSB, besides meeting specific financial requirements. For the certification of an EDWOSB, the head (owner) of the company should have a net worth of 750,000 or below, and the total holdings of the company must be worth 6 million or below.
The US government increased the percentage of the contracts, especially towards EDWOSB, to improve EDWOSB businesses. Moreover, the applicants of EDWOSB are fewer, so it is easier to get certified if you qualify.
How to get certified as a WOSB?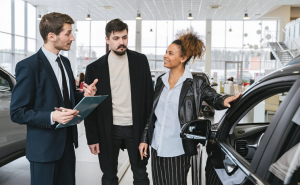 For WOSB registration, you can directly apply by filling a form on the SBA's website. On this website you can:
Access to the checklists that give you instructions prior to applying
Check out your company's eligibility
Get answers to the questions that are related to your firm's eligibility
Get information from the SBA experts
Create your account and proceed to apply
If you get a certification, you have to register with the SAM or SystemforAward Management, to get eligibility for the government contracts. It may take up to 30 to 90 to get a notice that is associated with the status of your application. You can also apply through NWBOC (National Women Business Owners Corporation), The EI Paso Hispanic Chamber of commerce, WBENC (Women's Business Enterprise National Council), US women's Chamber of Commerce, all these were SBA approved organizations.
How to get WBE certification?
In the private sector, the two main organizations that will offer WBE certification, are
The National Women Business Owners Corporation or NWBOC
The Women's Business Enterprise National Council or WBENC
Both of these organizations will also offer the WOSB certification. You can select any one of them that is more suitable for your business.
SAM certification
If your aim is to get any government contract, you need to register in the System for Award Management also referred to as SAM. Actually, this registration requires an additional process. SAM has consolidated all the organizations into one database. To get register with the SAM you need to have:
DUNS number (it is an identification number that is provided by the DUN and Bradstreet)
Tax ID number (also known as TIN, depending on the business this might be Employer ID – EIN or SSN – social security number)
CAGE number or NCAGE number.
EFT – Electronic Funds Transfer (includes your bank details and is essential to receive the SAM grants as well as the payments)
Conclusion
To get certified as a woman-owned small business, you need to follow the instructions laid by NICS. Woman-Owned Small businesses have huge benefits. You can register through the SBAs website, or you can talk or consult your local Small Business Association to get accurate information. SAM registration is much more efficient than WOSB, WBE, and EDWOSB.