About the Cash App
Cash App (previously known as Square Cash) is a mobile payment service established by Square, Inc. that allows users to send money to one another using a mobile phone app. The service is accessible in the United States and the United Kingdom. The service had 36 million active users as of March 21, 2021. This blog is to explain how to sell stocks on Cash App.
Users may use the Cash App or email to borrow and make payments to another Cash account. Users may then use their debit Visa card, known as Cash Card, to draw money from ATMs or send it to any personal bank account. The Cash Card is a dark card that may be personalized. On the smartphone app, users are prompted to sign their names. After that, the signatures will be printed on the card and mailed to the user. Square Cash also debuted their signature username, the hashtag. By using this login, users may send and request money from other users. The app was updated in 2017 to include the option to purchase bitcoin. Cash App Investment accounts are free to open, don't require a minimum amount to maintain, and don't charge commissions unless the SEC imposes them. You may schedule automatic stock or cryptocurrency purchases for every day, week, or two weeks.
The option to purchase and sell fractional shares is one of the most distinctive aspects of Cash App that sets it apart from traditional banks.
Advantages of using the Cash app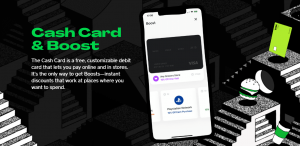 It also offers a free debit card.
There are no charges for basic services.
Supports Bitcoin
The ability to make investments.
For friends who join using your referral code, you get a cash incentive.
When you use your debit card, "cash boosts" assist you to make money.
Buying stock on the cash app
In order to sell a stock, you would have to first buy them, following is the guide to buying stock on the Cash App:
First, begin by launching the cash app.
Then navigate to the section on investing.
Next, press the search bar and type in the company name or ticker symbol.
Now you must choose the firm whose shares you wish to purchase.
Tap the BUY button now.
Now enter the amount you want to pay.
Now, using your PIN or Touch ID, double-check and confirm your personal information.
You may buy any stock simply by doing this but bear in mind that you'll need dollars from your cash app to do so. Money will be taken from the debit card linked to the cash app if this does not happen.
How to Sell Stock on the Cash App?
If you have previously purchased stock and wish to sell them now on the cash app, the following are the instructions to sell stock on the cash app:
To begin, launch the cash app.
Then proceed to the Investing area.
Then scroll down and choose the stock you wish to sell from your portfolio.
Then press the Sell button.
Now use your PIN or Touch ID to double-check your information.
Then, on the next screen, hit the Confirm button.
The stock would be sold with a single click of this button, which is a simple process. As a result, you can sell any of your shares in this manner. You may also sell shares in other apps using this method, which is considerably easier on nearly all online platforms. You may transfer money from the cash app and invest in the stock market using the ways listed above, ensuring a great financial future. Additionally, if you enjoy trading business, you may do it fast using the cash app.
Trading Bitcoin on the Cash App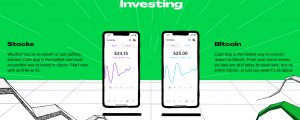 On Bitcoin trading, Cash App levies two separate fees, none of which is excessive. A service fee and an exchange fee are applied to all transactions. The exchange cost fluctuates based on the volatility of BTC's price on different exchanges in the United States. In turbulent markets, large Bitcoin purchases may be impacted more.
Following is the process to buy bitcoin on the Cash App
Launch the Cash App2
Deposit money into the account: You'll require money in the account to pay for your Bitcoin purchase, so be certain to have plenty on hand. If you don't have a balance, use the debit card or bank account you've saved on the app to make a cash transfer.
Purchase the coin: Go to the Investing tab in the Cash App. Once you've arrived, look for Bitcoin and press it to access the trading interface. Choose to Buy and type in the amount you wish to spend. You have the choice of making your purchase a one-time or regular purchase, so pick the one that best suits your investing strategy. Put in your PIN, make your trade and your Bitcoin should appear in your account.
Drawbacks of using the Cash app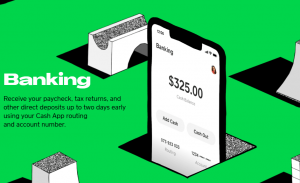 Cash App includes a lot of useful features that make money management easier. It's quick and straightforward to pay bills, transfer and receive money, and invest in stocks and cryptocurrency all from one account. However, there are a few disadvantages to consider with Cash App. Your money isn't protected by the FDIC like a bank's, and you won't get as many investing possibilities as a typical broker. On the Cash App, you won't be able to choose between cryptocurrencies; it'll be Bitcoin or bust. If you value ease and flexibility in your finances, purchasing Bitcoin using Cash App makes great sense.
Conclusion
Cash App investing is definitely not a viable option. Existing Cash App users who wish to proactively invest and conduct trades at no cost may find Cash App Investing to be a suitable fit. For passive investors seeking the direction of a human financial adviser or the assistance of an automated investment app, Cash App is not a viable approach to investing. Consumers are probably depending on mobile wallets in an era where AI smartphones are pervasive and customers are prepared to pay for simplicity. Payment-to-payment apps are becoming more popular, but competition is fierce.