Housecare companies continue to increase in popularity because of our aging population and many elderly Americans' desire for home care. The number of elderly citizens over the age of 65 is growing every year because of the aging of baby boomers and the higher life expectancy. Therefore, medical and private care is becoming increasingly needed. This provides entrepreneurs in the healthcare sector with enormous business prospects. A home care company may be a successful business company to satisfy this high need for home care. This blog shows how to start a private home care business in the USA.
Definition of 'Home Health Care
The phrase "home care" is quite simple. It simply implies that medical experts or caregivers go to the house and give some kind of assistance or care. Medical treatment at home would include nursing, wound care surveillance like blood pressure and mental wellbeing. This kind of care is essential after someone leaves the clinic or for elderly people. The requirement for basic daily support is dependent on home care given by carers. Home care helpers, for example, make food, clean your house, help to change or dress a person, or take them to or from your doctor's visit.
There are more causes why the demand for private care providers will continue to increase in the United States:
12 million individuals in the United States now need home care
Revenues from home care in the United States increased to $93 billion
90% of the elderly wish to stay at home as they grow old
Every day, almost 10,000 baby boomers become 65.
In 2030 61 million children will be boomers aging 66 to 84
To start a private healthcare company, follow these essential steps
Step 1 – Business plan creation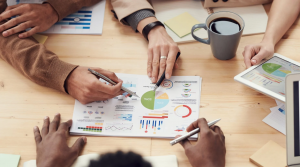 It's the initial step to start a business of any kind. You as a health care provider have to develop a business plan as it is the basis of your firm and is necessary to follow every step of the way. The following contains a business plan:
Summary: Clarify your company's fundamental principles.
Description of Company: Write down your home care agency's mission and objectives.
Services – Describe the services you are going to offer.
Marketing strategy: How do people get to know your company? Decide your company's pricing too.
Organization and Management: Describe your healthcare company's corporate structure.
Operational plan: Explain the equipment and personnel, together with the supplies that are required.
Financial plan: You create a cash flow prediction, overview, and analysis of the break-even.
Step 2 – State registration
Your agency must fulfill the standards to obtain reimbursement from Medicare and Social security. Authenticate your firm by completing a business license application for home care in your country. You also have to enter your business, receive your tax ID and enroll for your NPI number. These criteria rely on the provincial basis to set up a Home Health Agency.
Step 3 – Certification of Medicare and Social security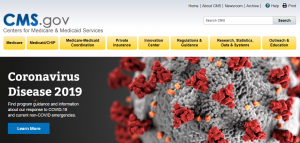 Your agency can deliver health care services like nursing, physiotherapy, and other services and get payments from the Medicaid program by applying these certificates. Be mindful that it might take more time than you could ever anticipate, and even sometimes up a year to get authorized. Visit cms.gov to apply and follow the investigation process. In addition to receiving these credentials, several jurisdictions need home care agency owners to pass a case-law examination.
Step 4 – Hire a  good workforce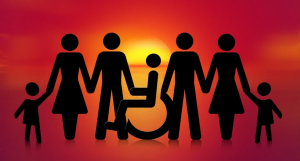 As your home healthcare company provides patients with personal services, you want personnel that matches everything you want to be a company. There are several approaches to hire your firm with the ideal staff. For example, many companies use social media. Upon interviewing potential team members ensure that extensive background screenings are carried out to avoid any possible action if an employee has problems with care.
Step 5 – Get your customers here
When a company strategy is in place and the ideal crew is in line, it's time to attract customers and start working. This phase is one of the hardest portions of any kind of company, particularly a service company like a household health agency. To attract customers, effective marketing campaigns are essential. Here are a few simple marketing concepts to get your business going:
You must be present online. Build a website designed for your name and details. You may construct a working website using numerous free hosting plans. You may always return to your homepage to enhance it and modify it as required, but you will need to have a website to promote your firm to get customers for your private healthcare service. Register your healthcare firm with Google so that potential customers have access to your location, hours, and telephone number. But please ensure that you initially have your webpage.
Know the variables you distinguish. Let people know what sets you distinct and better than the competitors when you have a potential customer. Provide a clear and strong brand strategy for your staff and your website.
Step 6 – Have a strong expansion funding strategy
Once Medicare or third-party insurance is billed, the delayed payment times might make you a company owner stressed. Debtor factoring of accounts is utilized by health authorities and companies to bridge the payment delay.
Invoice financing enables you to be forwarded a sum to pay workers and continue expanding your healthcare firm. You'll be able to get extra income for your costs and clear your head out of the worry of cash to concentrate on your company
How private health care is different from non-medical firms?
Initially, the contrast between the establishment of a medical specialist health service and a non-medical care firm is crucial to grasp. Non-medical personal care services include personal care, support for day-to-day activities, preparation of meals, housekeeping, and movement. These services are frequently important for people to stay in their homes secure and comfortable. The most frequent type of pay for non-medical services is private pay instead of third-party billing sources.
As the term indicates administration of professional certified nursing and recovery treatment services under medical regulations with tight restrictions. Medical home care agencies require rigorous licensing, including certificates for Medicare and Social security. Most newbies in this area choose to pick a less difficult and usually cheap start-up business. This non-medical personal care firm is the center of this project.
Conclusion
Now it's time to change the way people live if you have a soul for caring. Invest in a proven company concept that will be welcomed in your neighborhood. It was your opportunity to learn more about ownership of home care franchises and to take your future on the correct road. Now it's all set and you are ready to start a private home care business, please leave your comment below if the blog is useful.