The working environment has evolved significantly following the COVID-19 pandemic. One major change that we've noticed is the increased flexibility that many workers and businesses are exploring. With many employees enjoying working from home and business leaders noticing that a flexible, remote working policy is cheaper and more efficient, this is clearly a useful practice that will outlast the pandemic. However, remote working also leads to communication and isolation issues. As such, many companies are embracing a hybrid working approach, where employees work from home part of the time and the office for the rest. Business experts now believe that hybrid working is the latest trend in working practice that is here to stay. For those leaders and managers that want to embrace hybrid working, it's crucial that you create a strategy and manage your team effectively. Keep reading, and we'll share some tips to help you to manage your hybrid workers and ensure that they are productive and supported while working remotely.
Discuss The Options With Your Employees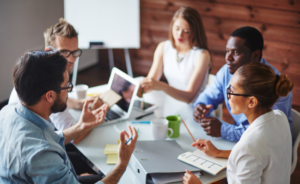 Flexibility and choice are key considerations for many remote workers. As such, when you're considering a hybrid working strategy, you need to communicate with your staff and work out what options are best for them. Some team members might prefer to work in the office more often, while others might need to stay at home and work due to family commitments. Collaborate with your team and discuss the options with them to make them feel included in the process and ensure that everyone has everything they need to work effectively from any location.
Ensure Your IT System Is Up To The Challenge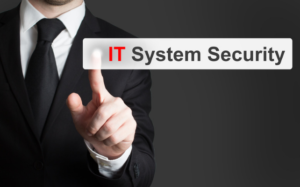 Managing a hybrid team in multiple locations means that you'll need to use remote and business communication tools, and your staff will have to work on their own internet use for part of the week. As such, you need to make sure that your IT system is able to cope and that it remains secure wherever your team might be using it. Consider collaborating with an experienced managed IT support provider, such as Geek-Guru. Their expert team of IT professionals can help you to ensure that your IT system is fit for purpose and deal with any issues that your team might face as they set up and maintain their home offices.
Put Together A Schedule For Every Employee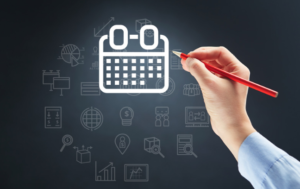 Motivate your employees to work from home and then come into the office whenever they like could become chaotic and confusing. Instead, create a flexible hybrid working schedule to ensure that everyone knows when they need to be in the office and when they'll be working from home. This schedule doesn't have to be set in stone, but a rough outline will allow everyone to know where they are supposed to be and improve their personal organization. If you want to give your staff additional flexibility, then you could consider putting the schedule in a shared online folder and allowing staff to make edits if required.
Create Smaller Teams And Provide Greater Support
While remote working and hybrid approaches, you should reward your employees, they can also leave them feeling left out and struggling to communicate effectively with in-office workers. As such, you need to make sure that you provide the support your small business team needs to work effectively and maintain your supportive company culture, even when your team is working remotely. With as many as a third of UK workers feeling unsupported, it's clear that businesses need to work hard to ensure that staff gets the assistance they need, wherever they are. Managing hybrid workers can take more time, so consider creating smaller teams and appointing additional team leaders or supervisors to spread the workload and ensure that every team member always has someone they can talk to if they need help.
Ensure You Continue To Offer Personal Development Solutions To Hybrid Workers
Alongside support, you also need to remember to offer your hybrid team members personal development options. Consider using remote teaching solutions or online courses to incentivize your employees and enhance their skillsets. Additionally, you could try hosting in-office training courses that are optional so that you can give your staff the choice to attend or not. This approach can also help you to identify employees who could potentially be good candidates for future promotional opportunities within your organization. That's because their attendance and commitment to remote education will highlight their drive and dedication to their job. As such, personal development strategies for hybrid workers can benefit both your business and your staff.
Managing hybrid teams can be a challenge, but it can also be worthwhile if done properly. These tips should help you to save time and ensure that your hybrid staff gets the support and management they need to drive your business to success.