Instagram is a picture and video-sharing platform that enables users to submit and share their work. Instagram Story allows users to post photographs and videos only seen by their followers for a short period. While browsing Instagram, you came upon an interesting article. As a result of your admiration, you decided to share it on social media. Learn here: does Instagram notify when you screenshot a story?
No, Instagram does not alert users when their story or post is screenshotted. If you screenshot DMs, Instagram will give you a notice. Continue reading to learn more.
Does Instagram Notify When You Screenshot A Story?
Instagram: A Quick Overview
Kevin Systrom and Mike Krieger founded Instagram, the famous picture and video sharing social network, in 2010. You may use this app to shoot images or videos and share them with the community.
You may also edit your photographs and movies by adding filters and effects and minor modifications like cropping images.
Instagram accounts are classified into two types: personal and business account. A personal account restricts you from posting photographs and videos with individuals you've authorized as followers, but a corporate account allows you to produce public posts and stories.
You may also receive analytics showing how well your postings are doing.
Instagram's "stories" feature is a must-use. Stories are 24-hour picture and video posts. It allows individuals who follow your account to see fresh stuff all day! You may utilize live video, pictures, or an existing photo or video from your camera roll to post.
When You Screenshot on Instagram, Do Others Get Notified?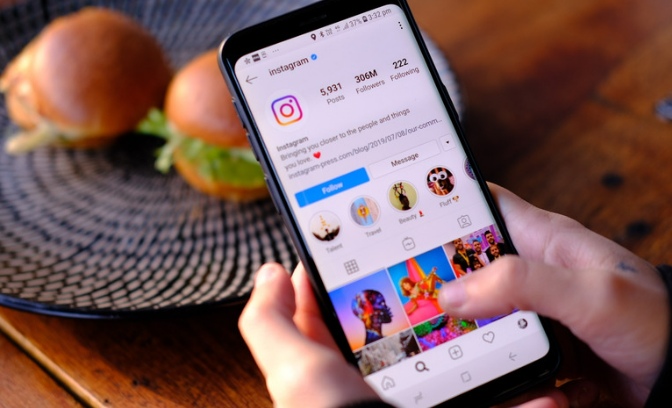 No one is notified when you screenshot their posts or stories on Instagram. It does, however, inform people when you capture a screenshot of vanishing photographs or videos received in their direct messages (direct message chat).
Remember that Instagram issued an upgrade in 2018 that warned users if they took a screenshot of their stories. It does show that Instagram has incorporated the option to inform users if their stories are screenshotted, so keep that in mind. Instagram may reintroduce a similar function in the future.
Also, Instagram does not provide screenshot alerts when you screenshot any other portion of the program, including photographs, such as a user's profile, list of followers, or other screens.
If you capture a screencast of a user's video upload, the same is true – Instagram does not tell them.
If you want to share a terrific Instagram story with your followers, feel free to screenshot it. Unfortunately, the account owner or the article's poster has no way of knowing when you capture a screenshot!
When someone snapped a screenshot on Instagram in the past, users were alerted. Instagram added a new tool in 2018 that allowed users to see who had screenshotted their stories. The feature, which was only accessible for a few months before being discontinued, caused quite a stir on social media.
People were outraged by the change, and Instagram promptly erased it. They said in a statement that it was never intended to be kept around for long but that there were no intentions to bring it back in the future.
So, do you get notified when you screenshot a story on Instagram? The answer is straightforward: no way! You may snap screenshots anytime you want without fear of Instagram making them public.
When You Screenshot a Message on Instagram, Does It Notify You?
Yes, the sender will be alerted if you screenshot a vanishing picture or video provided to you in a DM on the app. However, if you screenshot anything other than fading photographs and videos on DM, the sender will not inform.
So, if you ever need to screenshot a picture or video but don't want the sender to know, make sure it isn't sent as a disappearing message.
How Does Instagram Inform Users When They Get DM Screenshots?
When a user's photographs in a DM are screenshotted, Instagram will send a popup notice to their phone. The username of the person who took the screenshot will also be stated in the message.
If the picture has been screenshotted, they will also notice a little indication next to it in the conversation. For example, a little starburst symbol will show next to the photo if a screenshot of a vanishing picture is taken.
Does Instagram Notify You When You Unfollow Someone?
When receiving notifications for new likes on your Instagram posts may be beneficial, it can also be quite unsettling if you unintentionally like a post from many weeks ago while browsing someone's account. After all, you don't want them to know you've been stalking them!
If you unintentionally like a post, you may look at it right away by simply pressing on the heart symbol underneath the post. The good news is that Instagram will not alert the poster if you un-like their post.
The like notice in the poster's activity vanishes after you withdraw your like. If they have push notifications enabled, they will be alerted of your original like, but not of the fact that you withdrew it.
Conclusion
We naturally want to be notified of any activity on our social media posts since we spend so much time there these days. Instagram notifies us of activity on our account in the same way that most other social media apps do: any likes or comments on our posts or if we've received any new followers recently (this comes as follow requests for private accounts).
It also notifies you if someone you followed first has followed you back. So, Instagram marketing has long been one of the most popular social networking programs.
People are eager to learn more about how it works and what it can do. We spoke about it when you take a screenshot of an Instagram story, do you get a notification from the app? Earlier in this article. Instagram screenshots: do you know? Any questions or comments?